Chef Rewards Scheme (Unilever)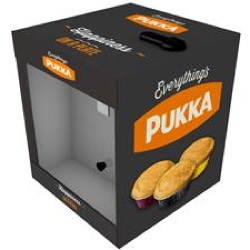 How it works
Visit www.ufschefrewards.com to join
Open to bona fide UK and ROI catering establishments and their employees aged 18+
Employees must seek their business owner's permission
Accounts or any outlets that have a direct agreement with Unilever Food Solutions are excluded from the scheme
Chef Rewards points will be automatically transferred into your account when you purchase any of the featured products until 31st December 2015
Points will only start collecting against purchases after your joining date- points will not be back dated.
Keep an eye out for special bumper point deals on selected products throughout the promotional period, timed deals will be promoted at www.ufschefrewards.com
Shop your way through the range to claim your chef rewards.
You have until 31st January 2016 to spend your points, after this date all points will expire.
Please see full terms and conditions at Visit www.ufschefrewards.com